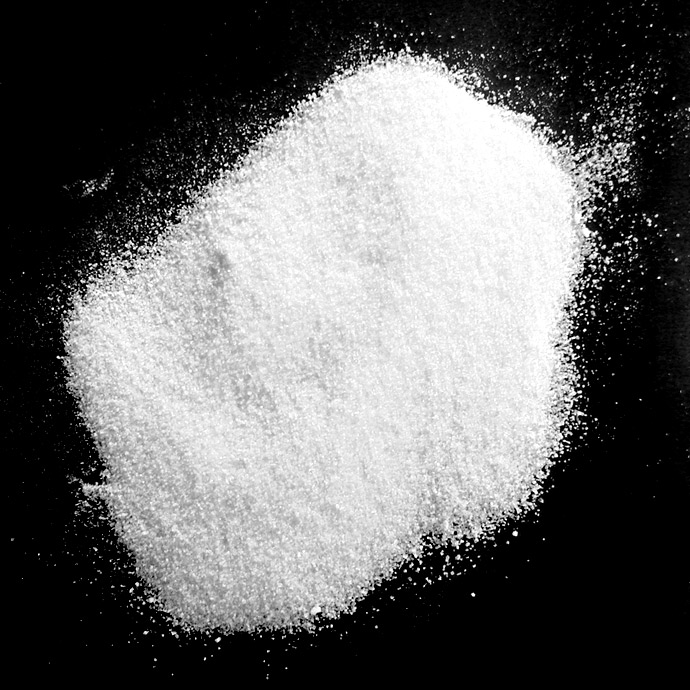 Product Information
Product Name:Diammonium phosphate
Chemical formula: (NH4)2HPO4
Molecular weight: 132.06
Properties:
Colorless clarity rhombic crystal or white powder. The relative density is 2.338. It is soluble in water and insoluble in ethanol, acetone and ammonia. It decompounds at 155 centigrade. It is easy to lose ammonium and becomes ammonium dihydrogen phosphate in the air. React with ammonia and form triammonium phosphate.
Specification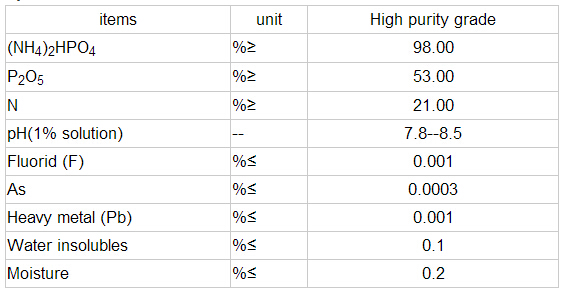 Packaging
25 kg pp/pe bag
Application

DAP can be used as fire retardant. It lowers the combustion temperature of the material, decreases maximum weight loss rates, and causes an increase in the production of residue or char. These are important effects in fighting wildfires as lowering the pyrolysis temperature and increasing the amount of char formed reduces that amount of avaliable fuel and can lead to the pyrolsis temperature and increasing the amount of some popular commercial firefighting products.
DAP is also used as a yeast nutrient in winemaking and mead brewing; as an additive in some brands of cigarettes purportedly as a nicotine enhancer; to prevent afterglow in matches, in purifying sugar; as a flux for soldering tin, copper, zinc and brass; and to control precipitation of alkali-soluble and acid-insoluble colloidal dyes on wool.
Service

01.Prompt reply & instant communication available
02.Customerized packaging
03.Shared freight for sample delivery
04.Photos all-the-way for cargo tracing after order confirmation