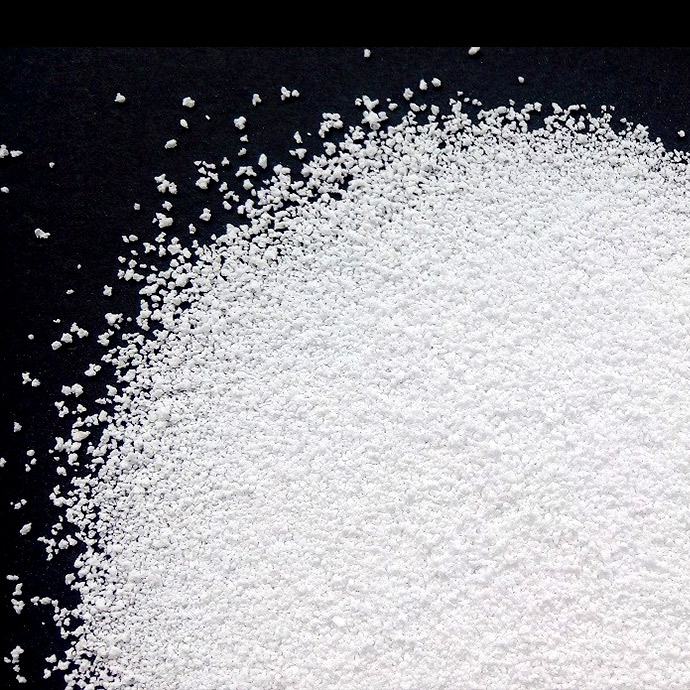 Physical information
Product Name:Sodium Tripolyphosphate(STPP)
CAS No:7758-29-4
Formula:Na5P3O10
Molecular Weight:367.86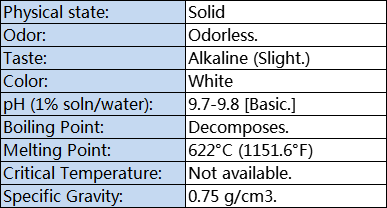 Specifications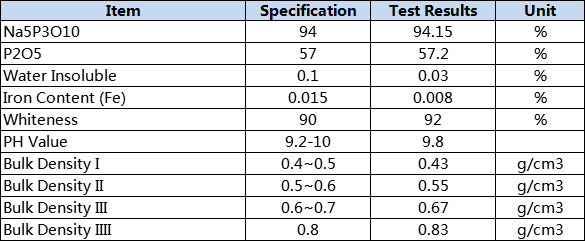 Applications
Sodium Tripolyphosphate(STPP, Na5P3O10)is mainly in regular and compact laundry detergents and automatic dishwashing detergents, toilet cleaners, surface cleaners.
Other uses of Sodium Tripolyphosphate:
Use in the Crude oil and natural drilling excavation engineering
Used in water softening and treatment, the ceramic, paper industry,
Used as water retention agent, quality improver, pH regulator, metal chelating agent in the food industry.
Why us
1.Professional--- Over 20 years specialized in Chemical field.
2.Third-party Testing --Our factory and products have been approved by BV&ISO9001&14001.
3.Clients witness--About more than 200clients withness our product quality and service.
4.Long History--Our company has about 20 years histories and owns good reputation.
Our Principle
We can provide competitive price and best quality for you, we hope to build a long term cooperation with all of our customers
Trait Service
-Prompt reply & instant communication available
-Customerized packaging
-Shared frEight for sample delivery
-Photos all-the-way for cargo tracing after order confirmation